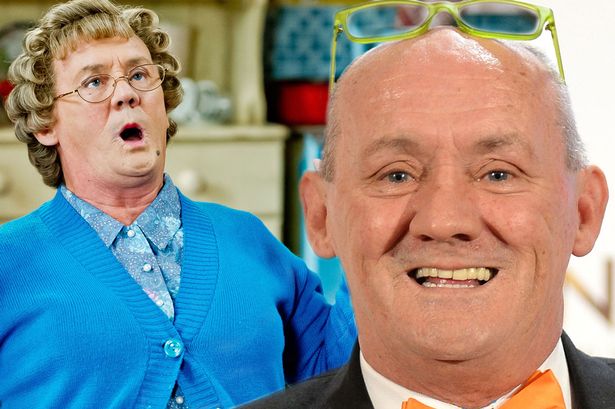 Cole To Be Replaced By O'Carroll As BBC Move To Introduce Gender Fluid Element To Strictly
2018-01-30
---
In what is seen as part of  the  ongoing drive towards diversity, the BBC today announced that Brendan Cole will not be taking part in the next series of  'Strictly Come Dancing', and is to be  be replaced by his namesake,  Brendan O' Carroll from Mrs Brown's Boys.  Little is known about the Irish writer and actors dancing background, but it's thought that having a middle-aged man dressed as an old woman, will appease those calling for some gender-fluid representation in the show.
An insider told us, "Once we'd decided Cole was getting too big for his boots, we needed to find a replacement fast. We'd already got a load of stuff with Brendan printed on it, so we started with that. Brendan's are a bit thin on the ground, but with O'Carroll we were able to kill two birds with one stone. We get to use all the stuff with Brendan printed on it, including the  diamond encrusted codpiece,  and  tick the gender fluid box at the same time. One week he'll be Brendan, and the next he'll be Mrs Brown. He'll swap partners depending on his gender. It will take the show to a whole new level."
The Bugle understands that there was some concern at first that the move may make the show a laughing stock, but after reviewing several episodes of Mrs Brown's Boys, the producers were fully reassured that nobody would be laughing.