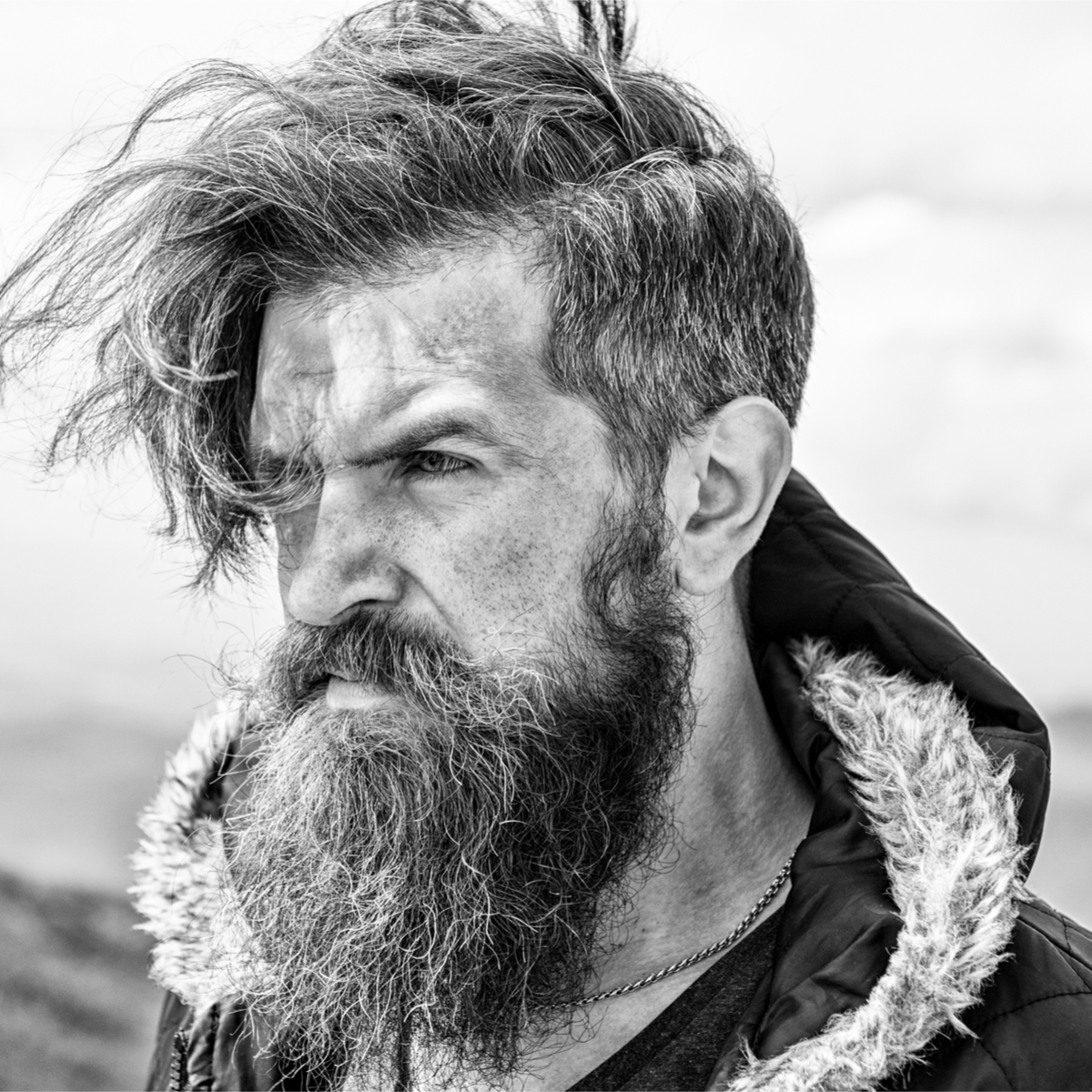 Bugle Investigation Highlights Plight Of Thousands Trapped In Beards
2018-01-08
---
A Rotherham Bugle special investigation has thrown light on the plight of thousands of men trapped in beards they no longer want. Millions of men have grown beards over the past couple of years in an attempt to keep pace with modern trends, but our investigation has discovered that many of them  now feel  trapped by their facial hair.
"I'd love to get rid of it, " said Dale Bale, a mobile phone salesman from Whiston. "It still itches like buggery after 18 months and it's permanently covered in food. But me and my girlfriend have only been together for 9 months and she's never seen me without it. She doesn't know I haven't got a chin and I can't risk her finding out, and so I'm stuck."
Kerry Berry from Brecks is another who would like to get rid of the facial fuzz. "I started to go bald and thought it would compensate," he told us "but now I've started to go grey as well and in another 12 months will look like Uncle Albert off Only Fools and Horses. The thing is, is it better to be a clean shaven slaphead or a grey bearded slaphead? Ideally, I'd like to grow the beard on my head. I'm looking into it."
Even Hipsters are feeling trapped. As has been well documented, there are no hipsters in Rotherham, but we managed to catch up with Marcus Bankamumndad on a brief trip to see his parents in Wickersley from that London.  "I became a hipster because it's an urban bohemian movement that shuns the mainstream and instead promotes and presents a cool counter culture approach with respect to dress, politics, art, sexual roles and physical attraction." he told us "but when you've got chinless mobile phone salesmen called Dale nicking your beard styling vibe, it's time to turn it in.  I'm desperate to shave the thing off, but haven't been told what's going to be cool next yet. So, I'm stuck like this for now. It's a living nightmare."
The Bugle has set up a fund to help these poor men. If you'd like to help, simply visit www. Hairywankers.com. Just £5 will buy enough razor blades to shave an entire premiership football team or half an advertising agency.