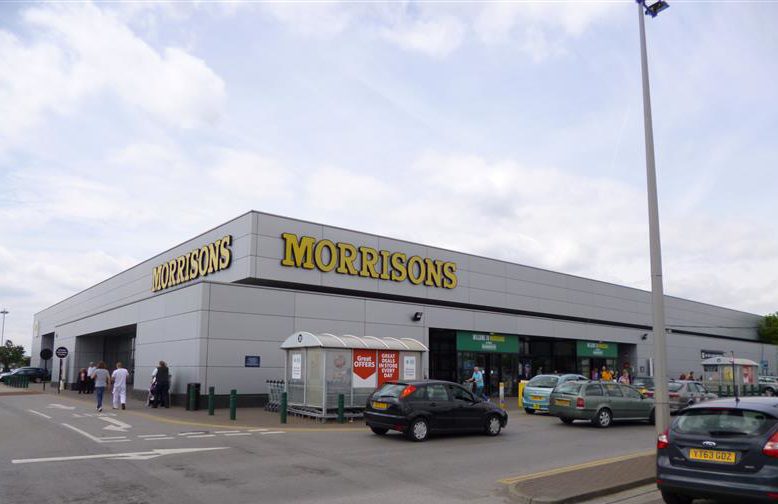 Rotherham Man Accurately Predicts Fastest Moving Supermarket Queue
2017-10-31
---
 A Ravenfield pensioner has fulfilled a lifetime ambition by correctly choosing the fastest moving queue at his local supermarket. Retired maths teacher, Arthur Potts was shopping at the Morrisons store in Parkgate last Thursday when the seemingly impossible happened.
"Just like every week," he said "I tried to estimate the speed of every queue by juggling a complex mental algorithm encompassing the number of people waiting, their age and demographic, the volume of shopping in each basket, and potential delay factors presenting themselves such as pushchairs, disability scooters and general signs of crippling indecision and nebulous incompetence. I picked my queue and went for it, not expecting much."
His voice quivering with emotion, and with what our reporter swears was a tear in his eye, Arthur went on to tell us what happened next.
"It was incredible" he said. "The first two trolleys in front went through without a hitch, but I was a bit worried about the third because it was a big scruffy looking bloke with a lot of marked down crap and two for ones. But it went like a dream.  Sandra didn't have to be despatched to the other side of the sodding shop to get a price, there were no busted boxes that necessitated Tyrone trooping off to replace them, and there was no argument over whether the Scotch Eggs could be included in a twatting meal deal for two.
The big scruffy bloke didn't fumble about for his credit card for five, minutes, forget his pin number or drop the contents of his wallet on the floor. He didn't even fish out a fistful of bastard coupons at the last minute. And the icing on the cake –  he didn't know the woman on the checkout, and so didn't spend ten effing minutes bringing her up to speed on the progress of his kids school exclusion order, his wife's dispute with the benefits office or his mother's haemorrhoids.
Right at the end it could still have gone pear shaped if the bloke had displayed the all-too-familiar packing skills of  a Parkinson's sufferer wearing wicket keeping gloves, but he was fine. Surprisingly dextrous for a big man, in fact.
The suckers in the other queues were all left eating my dust. As a bonus, my second choice queue had ground to a halt altogether after some clumsy get had dropped a bottle of Sunny Delight and they'd put a cone out and sent for a mop. I allowed myself a little smile when I saw that."
Arthur has just one ambition left now, "I just want to buy something again without someone asking if I've got a bollocking store card," he said. "That would be wonderful."
The Bugle tried to speak to checkout operator, Irene Blower, who was partially responsible for helping Arthur fulfil his ambition, but we were unsuccessful. When we approached her at the checkout she said "Sorry love I'm just about to go on my break" and buggered off.