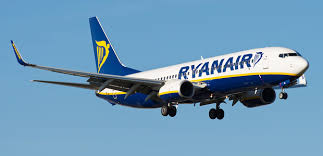 South Yorkshire Pair Land Plum Jobs!
2017-04-05
---
An unwitting air passenger from Tickhill has landed himself a job with a budget airline after being forced to attempt an emergency landing at Robin Hood airport.
Wayne Paul was sitting in Row C on a Ryanair flight from Malaga late last year, when the 55 year old  pilot had a heart attack. A call went out for anyone with flying experience to come forward, and when there were no takers, Wayne offered to give it a go, despite only ever having travelled as a passenger before.
He managed to land the plane  approximately half a mile short of the runway in a farmers field, where it burst into flames. There were numerous casualties including several fatalities. However, Ryanair were so pleased with Wayne's "effort and endeavour" that they have kitted him out with a uniform, given him a job, and he will be taking charge in the cockpit on scheduled flights from August 2117.
Meanwhile, in a move that will surprise many fans, Rotherham United have appointed interim manager Paul Warne as permenant boss  despite a run of 9 consecutive defeats,  and the club having been relegated from the Championship before most people had taken their Christmas tree to the dump.
Club Chairman Tony Stewart says there is method in his apparent madness. "I'm learning all the time," he told us "I made the mistake of building up expectation too high before with talk of promotion to the Premiership. But now with this simple move, if we're any higher than the Vanerama League in two seasons time,  the fans are going to see that as a massive bonus."
The Bugle understand that Warne has negotiated a weekly beard trim and head polish into his contract, together with the freedom to bring any old crappy Rotherham player in as his number two, even if they are hopeless and generally unpopular.